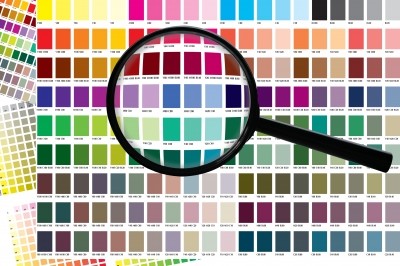 Today's guest post was written by Raphael Zamora.
10 Things Color Consultants Want to Tell You
Sometimes, (a lot of times, actually), we want to tackle choosing the right colors for our house on our home. Eventually, we are overwhelmed with sample paints on the walls, trips to the local paints store and piles of color swatches. With so many colors to choose from, we get confused which ones are the best. Our only resort is to consult with the color professionals. Here are the things that your preferred color consultant would want you to know and realize.
1) "It's a collaborative process."
Color consultation mustn't start and end with the consultant himself or herself. You should be the one to initiate. After all, you are the one seeking design directions and you already have the vision particularly on how you want your home to look like. A color consultant cannot give you the guidance you are looking for if you won't collaborate with him or her. You must let the professional understand where you are with the process and what you really want to achieve.
2) "The process takes time."
If you think color consultation is a one-off project, you're wrong. While the first call can be around five to ten minutes, the entire consultation process will involve frequent meetings and several visits. Nonetheless, it depends on the project's size and complexity.
3) "Color picking is fun."
While it is more of a stressful task for some, for the consultants, it is the most fun part. The process actually allows you to have some good time, mixing and matching shades with different intensities and tones until you find the right color palette for your home. In fact, it is also a confidence-building process pertaining to future design-related decisions.
4) "Walk me through your home."
A home visit is a part of the consultation. Show her around the first time the color expert goes to your house so she can envision how the color should flow properly from room to room. There's psychology going behind our choices of colors and it usually depends on who occupies the room and what purpose it serves. It would be difficult to envision how the room should look like without seeing it.
5) "Show me your favorite things."
Color consultants would want to know who you really are. More often than not, they won't ask you about it blatantly. Instead, she wants to dig deeper into what your wants, preferences, ideals, and dispositions are. The things you love will reveal these to her. This makes things the process easier, too.
6) "Tell me about your favorite color."
If you need to tell your color consultant something, this should be it – your favorite colors. These are the colors that make a client like you happy so the consultant needs to incorporate them into the color scheme. Put simply, he won't force his favorite colors on you or what he thinks is the most suitable for your home. Again, he is just there for guidance.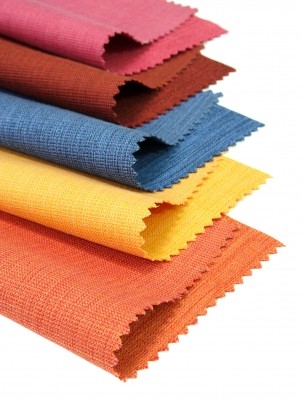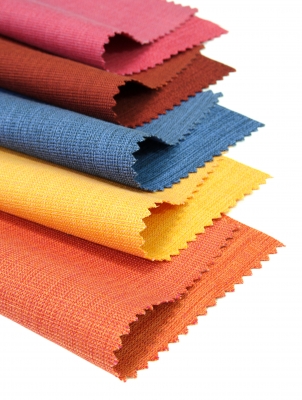 7) "Here are some options."
Now that he already knew what your favorite colors are, he can show you some options. Not because gray is your favorite color, you should paint your bedroom walls with gray. Did you know that one color can have hundreds to thousands of shades? For instance, there's ash gray, charcoal, Payne's gray, and gunmetal.
8) "Look for colors that you can live with for years."
Some people outgrow their favorite colors. Thus, it is important to choose a color that will work for you for the years to come. Color consultants can envision this so they often suggest shades of your favorite colors that would grow with you. In this way, you need not change the wall paints more than times necessary.
9) "Never trust paint chips."
When choosing for exterior colors, that is. Colors on paint swatches are printed on papers. They will behave differently when painted on actual materials. Bricks, for instance, absorb paint in a different way. Perhaps, you've seen how the color changes when the bricks get wet. Thus, it is extremely important to observe the paint samples over a few days.
10) "Live with the colors for at least a week."
Often, the color specialist will tell you to paint the color samples on your walls and on the rooms you frequent and observe how would you feel each time you look at it. If it makes you feel good throughout the trial period, then that color is definitely for you. If it isn't, it's time to choose another color.
Essentially, this is how a typical color consultation flows. You need to have an active role throughout the process. Again, the consultant's presence allows for vision and guidance. You are the one who will make the decisions. Observe patiently and choose wisely.
AUTHOR BIO
Raphael Zamora is a Filipino Blogger and Freelance Writer that blogs for Arca South. The newest central business and lifestyle district south of the metro, Taguig City.
If you are interested in writing a guest blog article for The Creative Cottage, send an email to media@thecreativecottage.net with your ideas. We are always looking for how-to and DIY articles related to our main blog topics: Home & Garden, Food & Drink, Health & Fitness, Arts & Crafts, Writing & Blogging, Beauty & Fashion, and New Age & Magic.
© 2016, The Creative Cottage. All rights reserved. Unauthorized use and/or duplication of this material without express and written permission from this blog's author and/or owner is strictly prohibited.