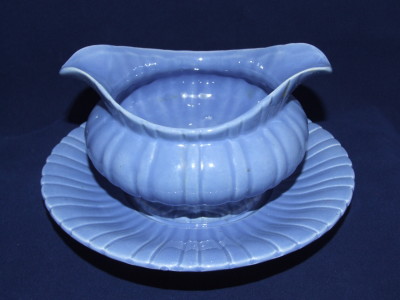 I've collected  a few pieces of art pottery over the years. Some of it comes from my Nana, who passed a few years ago, and some of it is stuff I've purchased from garage sales and thrift stores. I would like to go on collecting but there is only so much I can display in my tiny home at any one time. I'd like to move to North Carolina at some point and open my own retail store and teaching craft gallery. But for now I decided to open an eBay store to start selling a few items from my collection.
The Creative Cottage sells a variety of vintage pottery, collectible ceramics and other home decor items on our eBay store. Here's a photo gallery showing some of our recent offerings of collectible ceramics and art pottery. We are always looking for new and interesting items to add to our collection and sell online. Check back often to see our latest offerings!
As you can see from our photo gallery, I am particularly drawn to pieces made by Stangl Pottery, manufactured in Trenton, NJ in the United States. Visit The Creative Cottage eBay store: http://www.ebay.com/usr/thecreativecottage. Let us know if you are looking for anything in particular, and we'll see if we can find it for you.
Take care,
Lynn Smythe
Founder and Chief Designer
The Creative Cottage