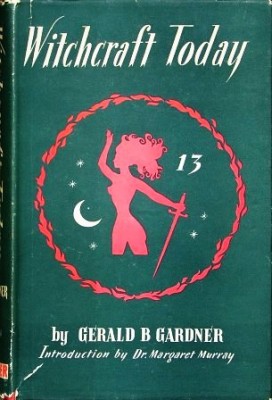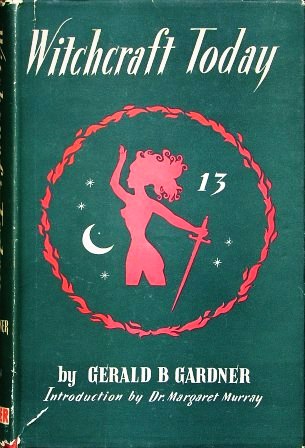 "And I composed a certain work wherein I rehearsed the secret of secrets, in which I have preserved them hidden, and I have also therein concealed all secrets whatsoever of magical arts of any masters…"
-S. L. MacGregor Mathers, The Key of Solomon the King
Magical Workbook
One of the most important books that should be in every pagan's, witch's or Wiccan's library is their own personal workbook. A workbook is used as a place for you to store your accumulated knowledge, success stories and ideas for future research. Some pagan traditions call their workbook a book of shadows, grimoire, or book of illumination. Use whatever term is most pleasing to you. Book of Shadows are often written in a secret language, in the event the book should fall into enemy hands, they would not be able to decode and interpret the contents of the magical book.
Choosing Your Workbook
A variety of items can be used to make your own workbook. For example you can find journals available for sale at most book stores and office supply stores. These journals are available in a variety of sizes and materials. You can choose lined or unlined paper depending upon your personal preference. For my more personal writings, reflections and thoughts I keep a hand written leather bound journal with lined paper. I don't share this journal with anyone as it is more of a personal diary than a guide to magic.
I have even found small, decorative journals at my local dollar store. The one I'm using at the moment has a cover which is wrapped with green, handmade paper with a decorative silk flower attached to the front. This journal contains 100 pages of lined paper. The small size of this journal is perfect for using in the field as it can conveniently fit into your purse or backpack. I use this book to record my gardening successes, failures, thoughts and tips.
Creating Your Workbook
Use loose-leaf paper which you can add to a 3-ring binder. This method is convenient as it allows you to rearrange the contents of your book anytime you like. You may also want to add subject dividers so that you can quickly flip to the section of your workbook that you need while performing magic rituals and other ceremonies.
I like to add the individual pages of my workbook to a clear, plastic protector sheet. You can fit two pages per protector sheet. The sheets have 3-holes which allows them to be placed into a 3-ring binder. Storing your workbook pages in this manner is especially beneficial to a workbook that will be shared with other people or otherwise undergo a lot of handling. The plastic sheets almost render the book waterproof which is convenient if you use your workbook when performing outdoor rituals and ceremonies. Faux parchment paper can be purchased from most office supply stores. This type of paper adds a more authentic and ancient look to your workbook.
For the more adventuresome you may choose to make your own workbook. Craft and art supply stores stock a wide variety of art papers, stickers, paint pens, metallic markers and other materials. Look in the scrap book section for a myriad of supplies that can be used to create your own book. You may also want to visit the rubber stamp section of the craft stores for a supply of stamps and inks if you want to make a highly decorated workbook. The craft stores also sell many books and magazines on scrap booking and rubber stamping along with offering classes in scrap book making and rubber stamping.
Adding pages to your workbook
-Handwritten information based on your own studies. You may also type this information into your computer for archival purposes.
-Copied from someone else's workbook with their permission. For example, among my pagan friends I am considered to be an expert in herb lore so I may trade some of the herbal information in my workbook for some information they have in their book that may be lacking in my book. Again this information may be hand copied or stored on your computer.
-Tear sheets or photocopies from magazines.
-Printed out from internet sources such as Sacred Texts.
Building Your Workbook
You may add whatever topics of study that interest you to your workbook. Your workbook will increase in size as you become interested in additional topics throughout your years of study. A few topics to consider adding to your book include:
Aromatherapy methods, diagrams of magical symbols, divination techniques, gemstone and crystal information, listings of gods and goddesses, magical and medicinal plants, spells and rituals and tables of correspondence.
Take care,
Lynn Smythe of The Creative Cottage
© 2015, The Creative Cottage. All rights reserved. Unauthorized use and/or duplication of this material without express and written permission from this blog's author and/or owner is strictly prohibited.