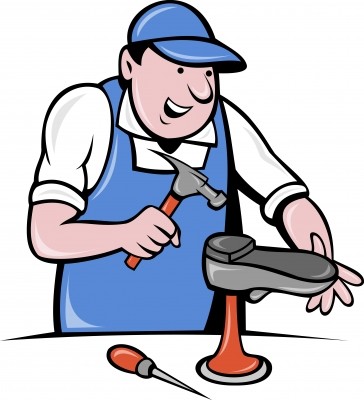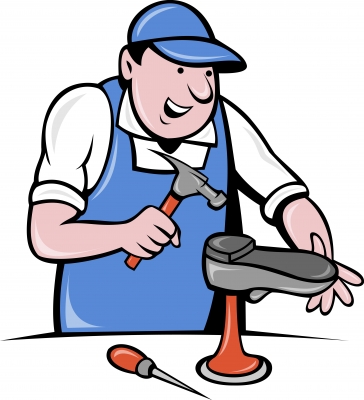 Guest post written by Daryl Clark of D. Clark Associates
Great Benefits of Shoe Renewal for Smart Savers
Worn out soles, broken or wobbly heels and faded color are just few of the common signs that your favorite pair of kicks is about to say goodbye. Most customers tend to throw away their old shoes once they notice any of these damages from their pair of footwear but if you find it hard to let go of them, there is still a better and more convenient way to bring them back to life.
Here are some reasons why you shoe deserves a second chance through the help of shoe renewal.
Less Cost
It is an obvious fact that buying a new pair is way more expensive than shoe renewal. If you only see minor damage on your shoes, bringing them to a shoe repair shop is worth a try than to throw them away in exchange of expensive bucks on a new pair.
Many shoe repair shops offer a high quality of materials that can make your shoes appear good as new without any trace that is has been repaired or refurbished. One great advantage of a shoe repair shop is the careful selection of quality materials to make sure that your shoes would be more durable in order to avoid encountering the same kind of damage that can waste your time, effort and money.
Shoe renewal is an art that utilizes creativity and excellent workmanship that can revive the condition of any footwear.  Nushoes Inc., a local repair shop in San Diego CA furthers, "renewal is the process of rebuilding a shoe with materials that are as good if not better than the original materials".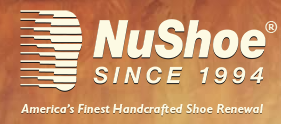 For Better Fit and More Comfort
Buying a new pair of shoes has its good and bad side. One of the not- so good news when buying new ones is, you are likely to suffer from blisters and pained ankle especially the first time that you wear them. Why is that so? Shoes adapt to your feet over time, thus, the longer the shoes have stayed with you the better and more comfort it can give you.
To keep a healthy and pain-free feet, it is good to keep a pair of shoes that can grow old with you than to constantly buy different shoe brands that won't give you an assurance when it comes to comfort and quality.
Quality Workmanship
You can find a new one but you can never the same kind of renewal service again. Not all shoe brands can give you the same level of workmanship like what shoe repair professionals can.
Shoe recraft and renewal is not an easy task to do compared to assembling a new pair of shoes. Shoe renewal requires more talent, skills and patience because of the pressing demand of customers to save their shoes and fix the damage without compromising its original look.
Shoe repair professionals take the full responsibility in preserving the life of worn out and damaged shoes using the best of their talent and skills.
Environmentally Friendly
Aside from customer benefits, shoe renewal is also beneficial to the environment as it reduces waste compared to throw away shoes that are harder to dispose and decompose.
With the drastic effect of climate change that is felt on every part of the world, any effort that is done to reduce waste and energy consumption is a step closer to reducing the impact it can cause to mankind.
Instant Shoe Upgrade
Another benefit of shoe refurbishment is the wider choice of style and appearance that you can try.  You can ask a repair shop to change the color of your shoes to match your clothing and accessories or to remove worn out heels and turn them into fabulous flats that you can wear anytime of the day.
Reinventing and upgrading your shoes is not a tiresome task for shoe repair professionals because this is the job they are best at. What's even great to hear is they can do it for you at a more affordable cost compared if you will buy a new one that will match your needs.
With these great benefits, you would surely find a way to make your shoes more good looking without the need to buy a new one. So, the next time that you see old or worn out shoes in your closet, match your creativity and practicality to find a new and exciting way to perk them up!
Daryl Clark has been assisting with online Marketing for 6 years. He has been managing online businesses for 17 years and is the owner of D. Clark Associates.