Air Innovations Ultrasonic Cool Mist Humidifiers Benefits
By Lynn Smythe
When you're discussing air quality, the focus is often on toxins and air pollutants, and it can be easy to overlook the moisture content of the air you breathe. Humidity, or how much moisture is in the air, is actually a vital part of pure, healthy air – the kind your body needs!
Dry Air Affects the Way You Feel
According to WebMD "For some people with asthma, cold and dry air can lead to a narrowing of breathing passages and trigger an attack."
General Considerations
Before making a decision on which Air Innovations® humidifier to buy, consider the following factors and aspects of humidifying. We know that you want to make the most practical and sensible decision, and these questions should help!
Maintenance Matters
Depending on the humidifier you purchase, the amount of maintenance required will differ. Think about which option you prefer before making your decision.
Some units require regular cleaning to prevent bacterial and mold growth, where others take use a permanent ceramic filter that never needs replacing – yay! Air Innovations published a terrific guide on how to clean ultrasonic humidifiers if you have questions on how to properly maintain your unit.
Humidifier Size
You will need to take into account the size of the area you wish to humidify – is it a large living area or small bedroom? Would you like portable humidifier that you can travel with or use on your desk at work?
There are humidifiers that cater for all these needs and space requirements (relief!), just be sure that you're sure about your particular needs. From small, compact personal humidifiers that are perfect for travel to large room humidifiers, most manufacturers have a variety of sizes and models to choose from.
How Much Humidity?
It is very easy to over humidify an area, if you've used humidifiers in the past you may have experienced condensation dripping down the windows (which indicates too much moisture). That is far from ideal as it can encourage the growth of mold and bacteria in your living space!


According to the American Society of Heating, Refrigerating and Air-Conditioning Engineers the perfect indoor humidity level is between 30 and 60%. The best way to consistently achieve this percentage is with a humidifier that either self-regulates (like an evaporative humidifier) or with a humidifier that allows you to monitor and maintain the humidity level you set (like an Air Innovations Cool Mist Digital Humidifier).
Another option is to place a hygrometer (humidity meter) in your home and monitor it yourself.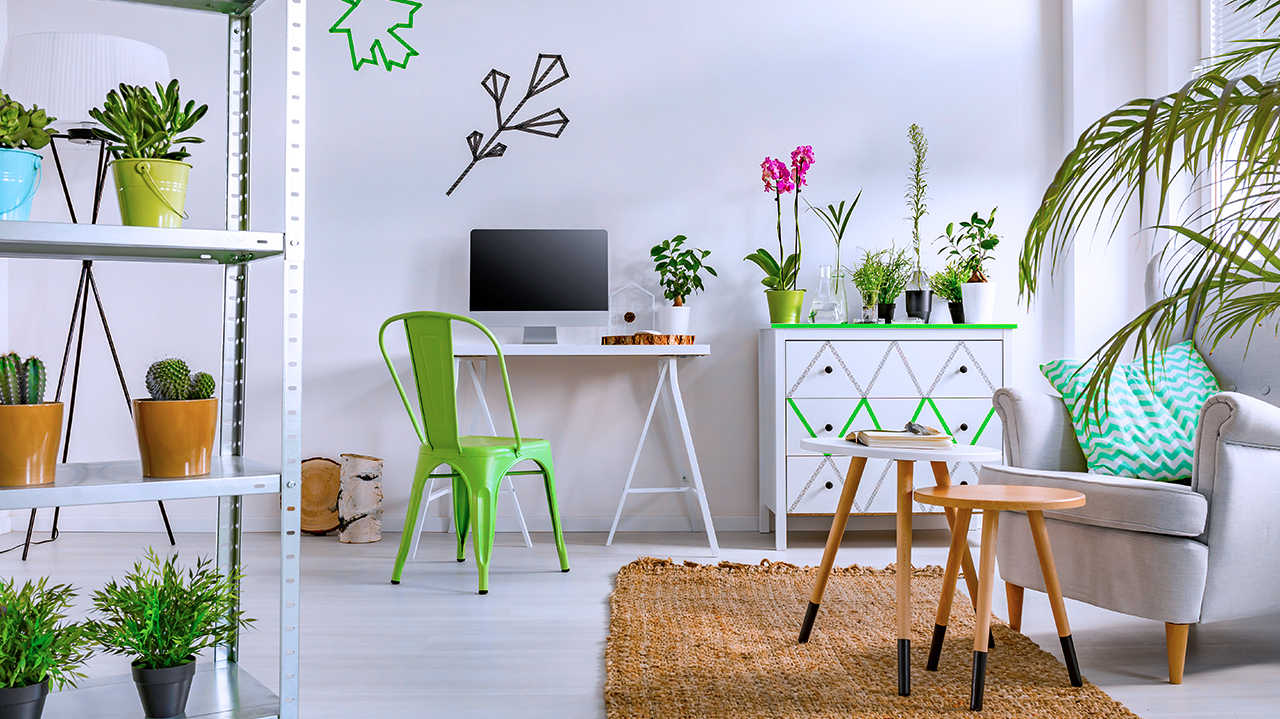 Natural Humidity Boosters
There are natural ways to increase the humidity of your home without buying a humidifier. Of course, you can't really control humidity using these methods, but they are quite fun, free, and will add moisture to the air.
Use more greenery inside your home. Indoor plants not only look great – they can also purify the air and increase humidity via the process of transpiration. Read our Top 8 Non-Toxic Plants for Improving Indoor Air Quality article for more information.
Put down the dish towel and let your recently washed dishes dry in the dishrack. You can do the same thing with your laundry and use a drying rack to air-dry your clothes. There are also dryer lint trap kits available that let you vent your dryer inside – moist air at your service!
If you've got a wood burning stove in your home, place a container of water (in a heat proof dish) on top of it to help improve humidity levels. The same thing can be done if you have forced air heat in your home – place a small metal or ceramic bowl of water on top of your floor vent – and wait for the water gently evaporate into the surrounding air.
Wait for your bath water to cool to room temperature before you drain it, or shower with the bathroom door open (if you don't have visitors staying and don't mind the draft).
Ideal humidity in your home isn't only a case of comfort (although that's a big deal too!), but it really can boost the health of your home and make you and your family feel better.
Look better, feel better, and sleep better with some extra moisture in the air. Happy humidifying!