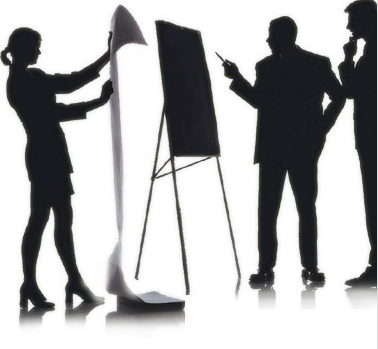 9/28/17 Article Update:
Since this article was written my freelance rates have gone through the roof. I now no longer take on projects in the $20 per hour range. For my last 2 clients I charged $35 and $40 per hour. I'm working with a new client that isn't sure if they want to hire me full-time, in-house or start with a part-time, freelance contract. If working as a contractor I pitched my hourly rate at $70 per hour (which is effectively double my salary rate).
Why so high? Well, first off quoting a higher rate gives you room for negotiation. Also, as a freelancer you don't get any benefits – no health insurance, no PTO, no paid holidays, no paid vacation, etc.. So, by the time you take your hourly rate and figure out how much you have to pay for health insurance, etc. you will very easily be at 1.5 to 2 times your hourly rate.
What's the moral of this story? As a newer freelance writer I think I was just happy to be working. I probably didn't have a lot of confidence in myself (someone's paying me to write!?!) but now I realize I was selling myself short.  And, I never say never. If you ever find yourself short on hours one month (a client went AWOL at the last minute, or that startup didn't actually have their business model figured out) you just might have to take on some of those $20 a page jobs. Bills have to be paid and when rent's due your landlord doesn't care if your last client hasn't paid your invoice.
My last words of advice: never stop learning! I'm not just a freelance writer; I also do SEO copywriting, copy editing, public relations, e-commerce product descriptions, corporate communications, reputation management, content marketing analysis, influencer marketing and more. I've written for a wide variety of B2B and B2C clients from retail chain stores, a manufacturer of consumer packaged goods, addiction treatment centers and even a few marketing and ad agencies where I wrote content for 5+ clients at a time. I've also managed teams of remote freelance writers (as a Content Manager) and was even the Interim Creative Director Copy where I managed an in-house marketing team including a Digital Content Manager, Graphic Design Manager and Graphic Design Intern.
Reach out and ask how I can help with your content marketing needs: lynn@thecreativecottage.net. 
Copywriting and Other Freelance Jobs
This article is written by Lynn Smythe, Founder of The Creative Cottage.
Here is my elevator pitch: "I am a Digital Content Strategist specializing in SEO copywriting, public relations, and social media marketing. I am available on a part-time to full-time basis and can either work with you out of your office, or contract for jobs on a remote, telecommute basis."
Some freelance jobs can be done on a remote/telecommute basis, others want you to work full-time, in-house. I've freelanced both ways. I've even had a few clients that let me work from home 2-3 days per week, as long as I could meet them in their office one or two times per week.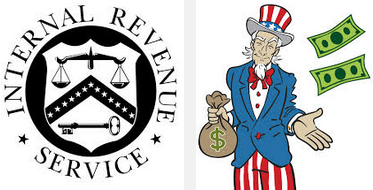 Independent Contractor vs. Part Time Employee
Most freelance jobs you find will classify you as an independent contractor, which means the company/client you work for should report your income to the IRS on a 1099 (miscellaneous income) form at the end of the year. Clients will have you bill them on a weekly, bi-weekly, or monthly basis. I prefer weekly billing, but have also worked with clients that have me send them invoices every other week. As a contractor/freelancer you are responsible for all your own taxes – make sure your hourly rate pays you a decent salary.
I can go as low as $20 per hour if working for a client full-time with FULL benefits (comes out to about $40,000 per year). But as a freelancer my hourly rate starts at $25-$30. As a freelancer you don't get any benefits – no health insurance, no PTO (paid time off) to use for sick days or doctor's appointments, no paid holidays. Plus you are responsible for ALL taxes. So charge a rate that will let you pay the bills. I've heard of freelancers saying they never charge less than $50 per hour, but I would chase most clients away at that rate. I have bills to pay, and have yet to pick the winning Power Ball numbers, so $25+ per hour works for me.
Freelancers get to choose their own work schedule. So as long as my clients and I agree on project delivery date for each assignment, they don't really care if I'm working M-F or at night or on the weekend. As long as you complete your assignments and turn them in on time, than a true freelancer should be able to work whenever they want. If a client starts dictating what hours and days they want you working, then that sounds more like an employee and they should put you on the payroll.
When a client wants me to work in-house, on a regular basis, I try to get them to switch me to an employee. If you want me in your office, every week for 24-40 hours per week, then I'm an employee. I understand I don't get any benefits if I'm part-time, but 3x a week at your office every week makes me an employee, NOT a contractor. Check the IRS website for more information on an independent contractor vs. employee.
What Type of Clients Work with Freelancers
I've worked with all different clients on a freelance basis during the past few years. Some of the companies I've worked for most recently included:
Advertising Agency
I wrote content for one of their healthcare clients. That client owns hospitals throughout the midwest, and contracted with the ad agency to rewrite all their web sites. This was more of a technical writing assignment. I had to get up to speed quickly on medical terminology for web pages on the services offered at each hospital including: trauma, emergency room, cardio-vascular, women's services, and pediatrics. This was a short-term assignment, but one of my better paying jobs.
Discovered Job: The Chief Digital Officer for the agency was looking for a temporary freelance writer. He saw my profile on LinkedIn and sent me a message asking if I was looking for additional clients. We scheduled a time for me to stop by the office and discuss the job and talk with their Senior Content Strategist.
Work arrangement: 80% remote, 20% in-house. We agreed to a schedule of my working at their office on Tuesday and Thursday, and working from my home office Monday, Wednesday, and Friday.
Rate of pay: 40 hours per week at $30 per hour, billed on a weekly basis.
Online Med Spa
They were a start-up company marketing the services of plastic surgeons, medical spas, and cosmetic dentists. I wrote both business-to-business and business-to-consumer content for them. The B2B writing was mostly email blasts and newsletter to try to get other med spas and aesthetic surgeons interested in paying to use the med spa directory. The B2C content was newsletters, press releases, lots of blog posts, lots of social media posts, and landing pages to market the business to consumers.
Discovered job: I answered an ad I found on Craigslist. The owner of this startup company emailed me and we setup a brief phone interview. At the end of the phone screening, we setup a time to meet him at his office, and discuss the exact scope of the job.
Work arrangement: 90% remote, 10% in-house. I traveled to their office once or twice a month to meet with the owner, and make sure everything was on track. But the majority of the time I worked from my home office.
Rate of pay: 10 to 15 hours per week at $20 per hour, billed on a bi-weekly basis.
Marketing Agency
I wrote B2C content (mostly social media posts and blog articles) for their various clients. The types of businesses I wrote for included plastic surgeons, musicians, artists, and a decorative concrete company. I also did a bit of copyediting for this company, and proofread and grammar checked articles written by other freelancers. Once the articles were completed, I uploaded them to their client's content management system, which included WordPress, LiveJournal, and Weebly. I also added links, images, title tags, and meta descriptions to each article.
Discovered job: The owner of this company worked as an outside SEO consultant for another company where I was working as a full-time, in-house SEO copywriter. We kept in touch after I left that position and he called me up when his marketing agency needed a temporary freelance writer.
Work arrangement: 100% remote. Because of our prior business relationship I never had to meet him at his office. Everything was done online via Google DOCS and email. I uploaded content directly to each of their client's CMS (content management system).
Rate of pay: per project basis, for example one project was $600 for one month for a certain number of blog articles and social media posts. I normally prefer an hourly rate, but knew I could knock the assignments out pretty quickly.
Pay Per Click Company
I wrote landing pages for a company specializing in PPC ads. Every so often one of their clients needed help with website and other content, so that's when I was called in. I wrote a lot of content for a few travel deal sites including luxury resort hotels and cruise ships.
Discovered job: I answered an ad I found on Craigslist. The VP of Marketing emailed me and we setup a brief phone screening. At the end of the phone call we scheduled a time to meet in person. They bought me lunch (nice perk) and we got a chance to discuss the details of the work.
Work arrangement: 99% remote, 1% in-house. I worked the first day at their office, I guess so they would know I was reliable. After that I worked 100% from my home office for the next year and a half.
Rate of pay: $20 per hour. No set number of hours. Some weeks 40 hours, some zero hours. They assigned work on a page basis. Towards the end of this assignment I was bidding a per project basis. Helped them figure out their budget better and because I had done so much writing for them by this time, I knew how long it would take me to complete each assignment.
My Favorite Online Sites to Find Freelance Work
Many online job boards require you to register for their site and/or pay a fee to use their service. I prefer FREE whenever possible. I've listed the sites I've had the best luck finding freelance writing jobs. Let me know which ones work best for you!
Indeed
Yup, I use a good old fashioned job board to find most of my jobs – both remote freelancing and full-time in-house. I used to spend WAY too much time on Indeed.com looking for new jobs on a daily basis. I've setup job alerts for each job title I'm interested in: social media marketing, public relations, marketing communications, senior copywriter, etc. The alerts get emailed to my email account once a day. I quickly scan each email, and click on the link to any jobs that look promising to find out more information. No more HOURS per day spent scanning their website.
Indeed lists full-time in house jobs, part-time work, freelancing gigs, telecommute jobs and more. There are other job sites online that you can search: Monster, Simply Hired, Glassdoor, etc. For whatever reason I prefer Indeed, so that's the service I use. You start to see the same jobs listed on each board, so instead of wasting time scanning each site, I decided to pick just one.
LinkedIn
LinkedIn is an awesome site for making business contacts. NETWORKING at it's best. Make sure to completely fill out your LinkedIn profile, and start following companies you are interested in working for. Then check your news feed on a regular basis, which will include the latest updates from the companies and people you follow. You can also search the LinkedIn job boards to look for jobs in a particular industry, or particular area. You can search their job board online, or setup a daily/weekly email alert for each of your job searches.
Another great way to use Linked in is to search the group pages to find groups to follow to keep you up-to-date on your industry. I used to belong to a lot of LinkedIn groups, but suffered from information overload, so I don't spend too much time following conversations on the group pages anymore.
Here is the link to my LinkedIn profile in case you're wondering what kind of information to include in your profile: https://www.linkedin.com/in/lynnsmythe.
Pro Blogger Job Board
Job board for the Pro Blogger website started by professional blogger Darren Rowse. Companies pay to have their jobs listed, unlike free sites like Craigslist. Seems to be mostly legitimate jobs, and less scam listings.
I check their job board on a regular basis. You apply to any jobs you're interested in either via email or directly through the company website. This is a popular site for freelancers and the jobs fill up quickly. I check the Pro Blogger board at least once a day.
Mediabistro
Navigate to the Mediabistro site: http://www.mediabistro.com/, then click on Find a Job, on the top left menu. You can conduct a general search, or you can search by location, industry, company, etc. I search all jobs because some of the jobs listed on Mediabistro are also open to remote workers. I search the site each day to look for the latest jobs, then click on any that look interesting.
I'm also open to moving from my current location, so I'm not just looking for jobs in my state. The top of each job posting on Mediabistro lists the job location, if it says remote or telecommute, then you're good to go! There is an option to search for freelance jobs but I haven't found an easy way to search for remote/telecommute jobs, if you have any great tips, let me know.
Craigslist
Navigate to Craigslist for your state/area and search under:
Gigs – Writing
Jobs – Writing & Editing
Jobs – Marketing/PR/Ad
Many writing jobs listed on Craigslist let you work on a remote/freelance basis. So I search writing jobs in other states/areas I'm interested in moving to see if any of them let you telecommute. Someday I'd like to pack up my stuff and move to North Carolina or South Carolina, so I routinely search my favorite areas including Greenville, SC – Columbia, SC – Asheville, NC – Charlotte, NC.
I know a lot of my friends roll their eyes in mock-horror when I mention job searching on Craigslist. I've had great luck fining REAL actual jobs, and so far I'm not being stalked by a serial killer that I know of, so I'll continue using Craigslist to look for freelancing gigs.
Other Freelance Job Resources
Some of my freelance clients need a REALLY high volume of work.  In a few instances I've helped them come up with a budget for freelancers to help write some of their more casual content, such as blog articles, leaving me free to write longer form content. I act as a sort of  Content Manager in this instance and copyedit the work of the other writers.
I put together a content brief for each freelancer listing the article title, keyword/long-tail keyword phrase, suggested sub-heads, and word count. I've hired freelancers I found placing ads on Craigslist and LinkedIn. I've also used Copypress but didn't like that service since all work went through one of their site editors, which meant I didn't have direct contact with the writers.
There are many other freelance job sites you can research. I'm just listing the ones I've had the best luck with. Other popular freelance writing sites include:
oDesk
eLance
Text Broker
CopyPress
Flex Jobs
Find Work Through Friends and Family
Never overlook your personal network of acquaintances and business contracts. I found my very first freelancing gig after posting an update to my Facebook page. A few years ago, I mentioned I was having trouble finding my first real writing job and one of my friends sent me a private message. He was looking for temporary help with a project he was working on and contracted me to work 15 hours per week, for one month, helping him write letters and other business correspondence. So I was able to put that job on my resume and use my friend as a reference, which led to many more freelance writing jobs.
I'd love to hear about your freelance writing successes and near misses. Drop me a line – lynn@thecreativecottage.net.
Take care,
Lynn Smythe
Founder of The Creative Cottage
© 2015, The Creative Cottage. All rights reserved. Unauthorized use and/or duplication of this material without express and written permission from this blog's author and/or owner is strictly prohibited.