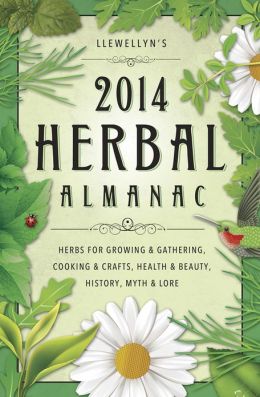 Are you a freelance writer or thinking about getting into freelance writing? Should you write for print publications or just concentrate on digital projects? Lynn Smythe is the founder of The Creative Cottage and shares a bit of her history writing for both print and online publications.
Print vs Online Publishing
Digital Content Specialist, SEO Copywriter, Social Media Marketer; those are just a few of my titles I've had as a freelance writer. Although I've been an online content writer for over seven years, I got my freelance start writing for print publications. Writing for books, magazines and yearly anthologies is a long and drawn out process. It might be a few months to over a year from the time you send out your query to the time the article actually gets published. And most print publications don't pay the writer until the magazine hits news stands. That means you can end up waiting a long time for payment.
So that's how I ended up getting into online writing. You usually get paid shortly after or even before your article goes live. I can write an article, upload it to the website then send the link to the publisher for immediate payment. And when I publish sponsored guest posts on any of my blogs, I send an invoice via Paypal and don't publish the article until after I've received payment.
When I write copy for any of my business clients, I get paid either weekly or bi-weekly. Some clients prefer to pay on a project basis, and for those clients I request an upfront payment equal to 50% of the project budget, before I start writing. You can request immediate payment either through Paypal or have them pay you directly through Chase.com. Paypal charges me a fee to use their service, so I prefer to use Chase. Both Paypal and Chase send me an email when I have a payment waiting for acceptance. I just sign into my account, click a couple of buttons, and the money shows up in my bank account – YEAH!
Lynn Smythe's Print Publications
In the past I have written how-to articles for a variety of magazines and yearly anthologies. Here is a listing of my published magazine articles. A few of these publications, like Veggie Life and Jewelry Crafts, are no longer in business.
Gardening & Cooking Publications
Old Farmer's Almanac
2006 edition – "Boo! Scaring Up the Ancient Traditions of Halloween" – pages 130-131.
BackHome
March/April 2005 – Herbaceous Salad Bowl – pp 63-64
May/June 2005 – Edible Flowers – pp 29-31
Nov/Dec 2005 – Holiday Herbs & Spices – pp 63-64
Nov/Dec 2008 – Traditional Blends of Herb & Spice – pp 24-27
The Essential Herbal
Issue? – Wonderful World of Weeds – pp 24-26
March/April 2005 – Magic in the Kitchen – pp 5-8
May/June 2005 – Herbal Picnic Basket – pp 11-15
The Herb Quarterly
Fall 2003 – Halloween's Herbal Legends – pp 38-41
Spring 2004 – A Spring Floral Brunch – pp 44-48
Winter 2004 – The Doctrine of Signatures – pp 36-39
Winter 2005 – The Art & Craft of the Apothecary – pp 50-54
Veggie Life
Winter 2005-2006 – Cranberry Pecan Salad with Herb-Orange Dressing – p 59
Llewellyn Publications
I've had quite a few articles published in Llewellyn's yearly almanacs. Here is a list of those articles, and the year they were published.
Llewellyn's 2004 Herbal Almanac
The Story of the Edible Herbal Flower – pp 83-100
Medieval and Renaissance Strewing Herbs – pp 233-246
Llewellyn's 2005 Herbal Almanac
Monastic Herb Gardens – pp 9-22
Herbal Thanksgiving Celebration – pp 99-114
Llewellyn's 2006 Herbal Almanac
Red Herbs of Chinese Medicine – pp 133-144
Llewellyn's 2007 Herbal Almanac
Thanks for the Memories – pp 145-154
Llewellyn's 2007 Magical Almanac
Magic Wands & Wizards Staffs
 Llewellyn's 2007 Witches Datebook
Llewellyn's 2008 Herbal Almanac
Organic Gardening Practices – pp 49-58
Breakfast & Brunch Delights – pp 89-98
The Herbal Alchemist – pp 251-260
 Llewellyn's 2008 Witches Calendar
Llewellyn's 2016 Magical Almanac (Available Fall 2015)
Unlock Your Inner Spirituality with the Magical Power of Water
Craft Publications
Altered Arts
May/June 2006 – Clown Album
Beadwork
Fall 1998 – Beaded Needle Case
Summer 1999 – Patterns
Winter 2000 – How-to Start a Bead Society in Your Free Time
December 2000/January 2001 – Flower Garden Loom-Woven Bracelet
Jewelry Crafts
May/June 1997 – A Lovely Lacy Miniature Pouch
November/December 1997 – Beaded Comanche Rosettes
May/June 1998 – Beaded Beads & Macrame
September/October 1998 – Amulet Bag Earrings
January/February 1999 – The Art of Glass Fusing
March/April 1999 – Make a Mini Amulet Bag
Lapidary Journal
September 1997 – Bead-Netted Cabochon
July 1998 – Macrame Beaded Earrings
April 1999 – Loom-Woven Bracelet
Lynn Smythe's Book Publications
My work is featured in a few books and magazines written/edited by others, including:
The Sea; Selections From the 1st International Miyuki Delica Challenge. My dolphin themed beaded amulet bag is featured on pages 44-45. Edited by Barry Kahn, published by Caravan Beads Inc.
Beading with Peyote Stitch by Jeannette Cook & Vicki Star. One of my beaded needle cases is featured on page 101 of this book. Published by Interweave Press.
Creative Cash; How to Profit From Your Special Artistry, Creativity, Hand Skills and Related Know-How – pages 19, 91-92, 242-243. 6th edition, by Barbara Brabec, Prima Publishing.
The New Macrame by Katie DuMont. I wrote two chapters for this book. My beaded macrame projects are featured on pages 27, 41-43, 96-98. Published by Lark Books.
Make It Profitable by Barbara Brabec; pages 21, 32, 124, 145, 154, 169, 171. Published by M. Evans & Company.
"Insight – Bead Artists"; August 2000 issue The Crafts Report; page 17.
"101 Things You'll Need for Every Craft Show" by Barbara Brabec; August 1999 issue The Crafts Report; pages 26-27, 61.
"Something for Everybody"; January/February 1999 issue of the Tampa Bay Bead Society newsletter; page 5.
Contact Lynn Smythe
I've decided to start writing for a few print publications after an eight year hiatus. If you'd like to contact me to write an article for your book, magazine or anthology, send an email to: lynn@thecreativecottage.net. I look forward to hearing from you!
Take care,
Lynn Smythe of The Creative Cottage
© 2015, The Creative Cottage. All rights reserved. Unauthorized use and/or duplication of this material without express and written permission from this blog's author and/or owner is strictly prohibited.