Sculptural Peyote Stitch Flowers Created by Lynn Smythe
Peyote stitch is one of my favorite techniques to use along with seed beads. Sculptural peyote stitch, is a kind of free-form technique that uses various bead sizes and bead counts. Sculptural peyote stitch can be used to create an organic, 3-D beaded effect, which is perfect for making beaded flowers. Here are a few pictures of beaded flower projects I've created using the technique of sculptural peyote stitch.
Purple Beaded Flower Pin
I attached a pin/necklace finding to the back of the flower, which is covered with a scrap of suede. You can wear the flower as either a pin, or attach a gold or silver chain through the finding to wear the flower as a necklace. I used size 11/0 Japanese seed beads for this project. The leaves are made using the brick stitch technique.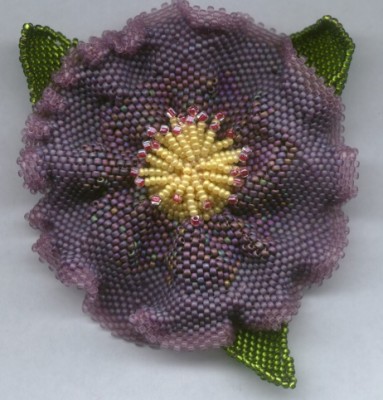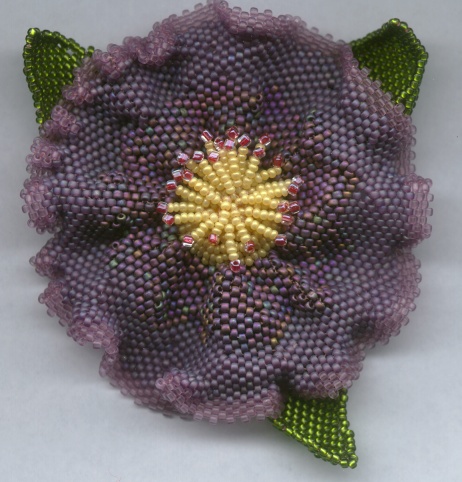 Aqua and Purple Sculptural Peyote Necklace
This next piece is a necklace I created using sculptural peyote stitch for most of the project, with a few brick stitch aqua colored leaves.  The neckstrap also uses the sculptural peyote technique. Each row of peyote stitch has slightly more beads than the previous row, causing the beadwork to ruffle and undulate, which creates a very organic looking project.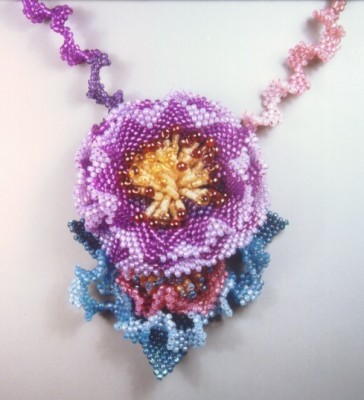 Sea Anemone Beaded Sampler
I call this necklace the sea anemone. I created this project as a bead sample for a multi week class I used to teach when I had a bead store (Dolphin Crafts in the old Gulfstream Mall in Boynton Beach, Florida). Besides the sculptural peyote stitch technique, this necklace also uses tubular peyote, beaded fringe, spiral rope chain and tubular African helix.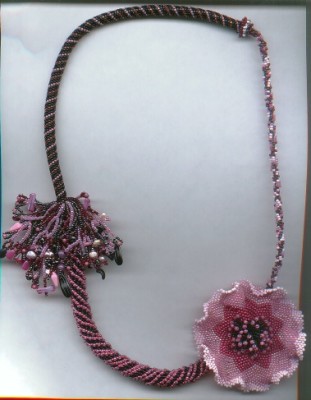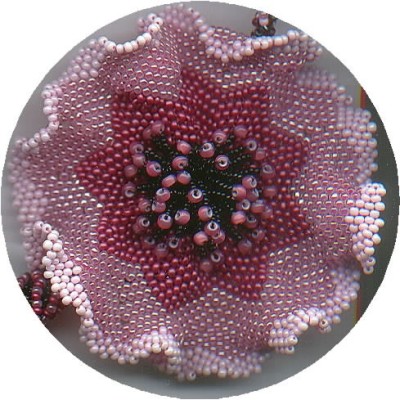 Take care,
Lynn Smythe of The Creative Cottage
© 2015, The Creative Cottage. All rights reserved. Unauthorized use and/or duplication of this material without express and written permission from this blog's author and/or owner is strictly prohibited.