The Creative Cottage – Upcoming Shows
Lynn Smythe, Chief Designer for The Creative Cottage, will be a vendor at a few local shows.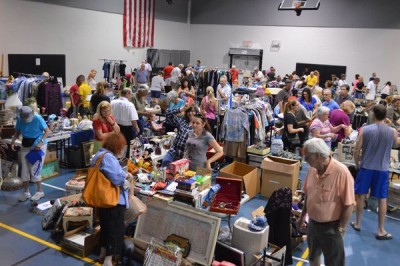 Gardens Indoor Yard Sale
Saturday, September 19, 2015
7:30 am – 11:30 am
Burns Road Recreation Center
4404 Burns Road
Palm Beach Gardens, Florida 33410
The Creative Cottage will have a booth filled with vintage and collectible home decor and other items. Visit our eBay store to see examples of some of our merchandise: http://www.ebay.com/usr/thecreativecottage. Enjoy a morning of bargains as vendors sell their used treasures in our air-conditioned gymnasium. Coffee and other refreshments are available for purchase at the Snack Shack.
The Creative Cottage – Pending Shows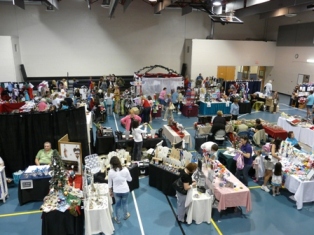 I'm waiting to hear if I've been accepted as a vendor at these shows.
Gardens Green Market
Sundays, October 4, 2015 – May 1, 2016
The GreenMarket runs 8am – 1pm
Palm Beach Gardens Municipal Complex
10500 N Military Trail
Palm Beach Gardens, FL 33410
At the Market, you can shop an abundance of just-picked, orchard-grown goods, a wide selection of seasonal vegetables and fruits, fragrant herbs, honey and homemade old-fashioned breads, pies, cheeses, sauces, handmade crafts and much, much more. Craft vendors have to be juried into the Green Market, as there are only a few spots open for artists each season. Friday, September 11th is the date crafters can submit their work to the jury for acceptance.
32nd Annual Holiday Bazaar
Friday, December 4  |  11 am – 7 pm
Saturday, December 5  |  9 am – 4 pm
Burns Road Recreation Center
4404 Burns Road
Palm Beach Gardens, Florida 33410
Shop for all your holiday needs with 100 booths of handcrafted and gift items for all of your friends & family!