Shop The Creative Cottage's eBay Store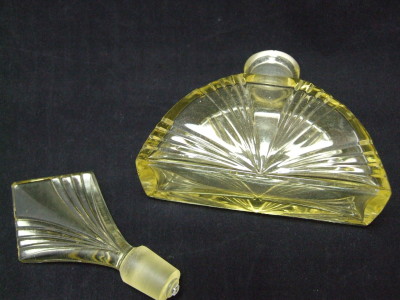 I make a lot of my own fused glass jewelry and home decor items. There is something about glass that I find extremely appealing. Besides the glass items I make, I also collect interesting pieces I find at garage sales, thrift stores and local estate sales. But, there is only so much I can display in my tiny home. So that's why I've been thinking of opening a store. I'd like to be able to open a retail storefront and/or teaching studio at some point, but for now I'm selling a few of my pieces online.
The Creative Cottage sells a variety of vintage and collectible glassware, and other decorative home decor, on our eBay store. Here's a photo gallery showing some of our recent offerings of vintage cut crystal and collectible pressed glass. We are always looking for interesting items to add to our collection and sell online. Check back often to see our latest offerings!
Visit The Creative Cottage eBay store: http://www.ebay.com/usr/thecreativecottage. Let us know if you are looking for anything in particular, and we'll see if we can find it for you!
Take care,
Lynn Smythe
Founder and Chief Designer
The Creative Cottage