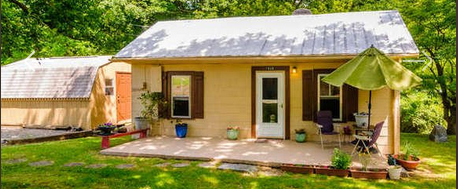 Creative Director Copy | SEO Copywriting | Content Marketing Analysis | Public Relations Consultant | Freelance – Contract – Remote – In-House
About Our Founder
Lynn Smythe, Founder and Chief Blogger of The Creative Cottage, is a Content Marketing Consultant available for freelancing, in-house, contract and consulting opportunities.
Lynn specializes in Content Marketing Analysis, SEO Copywriting, Social Media Influencer Marketing, Email Marketing, Public Relations, Media Outreach, Reputation Management, Corporate Communications, Internal Communications and Crisis Communications.
About The Creative Cottage
Lynn started the Creative Cottage website to share information and product reviews on all her favorite hobbies including:
Arts & Crafts
Health & Fitness
Food & Drink
Home & Garden
Beauty & Fashion
Writing & Blogging
New Age & Magic
Lynn also sells her bead patterns, beaded jewelry, fused glass creations and craft supplies on The Creative Cottage.
Reach Out to The Creative Cottage
Reach out to us if you'd like to leave a message for The Creative Cottage, or have suggestions for topics you'd like us to write about.