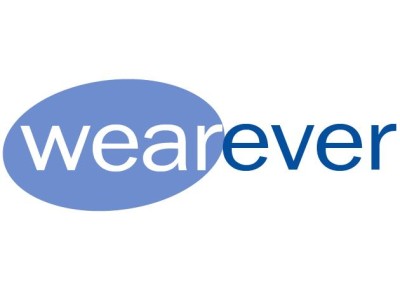 I received one or more of the products mentioned in this article for free using Tomoson.com. Regardless, I only recommend products or services I use personally and believe will be good for my readers.
Wearever Sock Review by the Creative Cottage
I don't wear socks very often in hot and humid south Florida. I used to race duathlons and triathlons and got used to not wearing socks during the bike and run portion. I do wear running specific socks, usually something from Sock Guy, when doing longer training runs and races. But I've run up to 8 miles sockless, and that was a trail run on sand, grass and gravel. Gnarly dude!
But every so often my feet get cold or I want to wear a pair of pants with regular shoes, instead of heels, so I'm always on the lookout for thin and comfortable socks. Why thin socks? I have wide spatula feet so thick socks would just be too much material and I wouldn't be able to cram my foot into my shoes. And I've been living in Florida for 23 years and it's just too bloody hot most of the time to wear regular socks.
Buster Brown Socks for Women

As a freelance writer and blogger I am often approached about testing products for various companies. I recently had a chance to work with Wearever and got to pick any product from their website to test and review for the blog. I decided to go with the Buster Brown Diabetic Socks for Women. I picked a pair in black, and they sent me 3 pairs!
I love these socks, they are VERY thin and lightweight, so I can wear them with dress pants and a pair of my dressier work shoes. They went through the wash with no problem, unlike some other brands of socks which have a tendency towards pilling, making them look like they are covered with a million tiny lint balls.
I don't have diabetes, but did have gestational diabetes when I was pregnant with my daughter. My doctor says I need to keep my weight at a reasonable level or I could end up with adult onset diabetes – PUT THAT ICE CREAM DOWN NOW!!!!! Who me, what, did I leave my webcam on again? I notice my feet and ankles have a tendency to swell by the end of the day if I spend too much time sitting at my desk so hopefully these socks will help with that problem. Note to self, remember to take hop, skip and jump breaks throughout the day to prevent feet swelling.
Follow Wearever on Social Media
www.facebook.com/weareverus
www.pinterest.com/weareverus
Here's what Wearever claims their socks can do
Wearever Socks by Buster Brown: Wearever offers 100% cotton socks made by Buster Brown for maximum comfort and durability. Appropriate for those with poor circulation, easily irritated skin, or diabetes, Buster Brown 100% cotton socks are made with no elastic or synthetics. The seamless design of Buster Brown cotton socks with cushioning improve comfort, reduce binding, and eliminate skin irritation. Wearever currently offers three comfortable styles of socks.
The socks are available in 4 sizes in either white or black 100% cotton.
Take care,
Lynn Smythe of The Creative Cottage
© 2015, The Creative Cottage. All rights reserved. Unauthorized use and/or duplication of this material without express and written permission from this blog's author and/or owner is strictly prohibited.